Hello! Welcome to Movie Night at Archfriend's House! All of these will be played from our living-room projector on to our large blank white wall (ignore the stains) and everyone will be served with a complimentary glass of Vodka.
First off we begin the night with -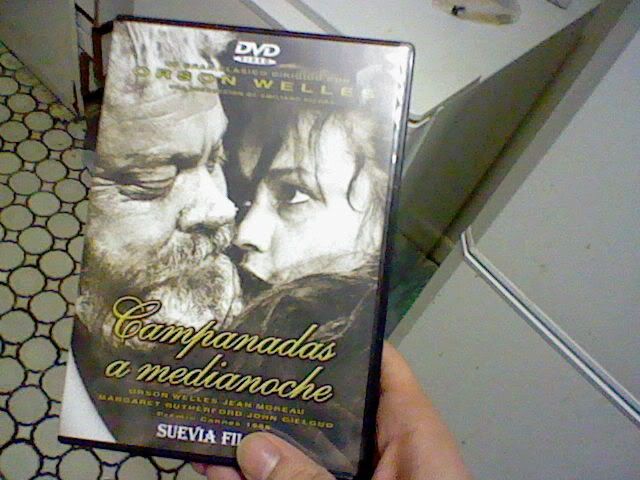 Falstaff (Chimes At Midnight)
Specially imported from Spain (don't worry it's in English, well, Shakespearian English) this is the rare post-Citizen Kane masterpiece by Orson Welles, one that he himself always raved on about, and that's saying something! The story is a compressed version of both
Henry IV, Part 1
and
Henry IV, Part 2
by William Shakespeare, with elements of
Richard II, Henry V
and
The Merry Wives of Windsor
thrown in. Centered around Shakespeare's original character, John Falstaff, it is here that Orson Welles summarized a sprawling Shakespeare epic into film-format, using bits of material that otherwise suited the theatre. The film is wall-to-wall (except for the giant battle scenes) with Shakespeare-talk so if you aren't learned in complicated English words then you'll be left behind. However, with intense active listening skills you might just be entertained with the high-brow comedie experience.
Up next we have -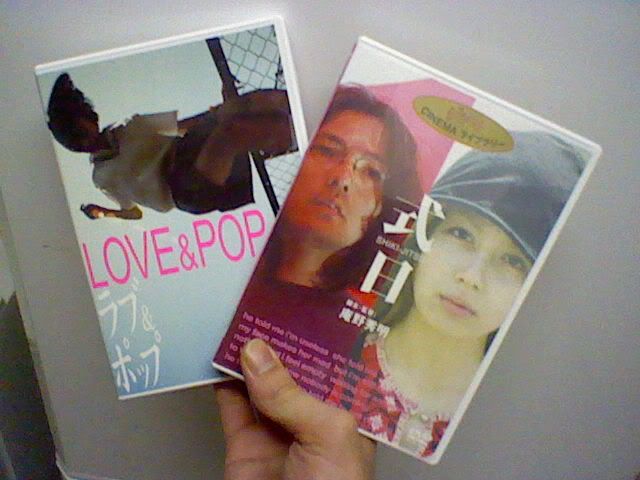 Love & Pop* and Shiki Jitsu ("Ritual")
Specially imported from Japan (the US version of Love & Pop is out of print) comes these two rare masterpieces of cinema. After finishing the animated world of Evangelion, before starting on the adaptation of Cutie Honey, estranged yet highly respected story-teller Anno Hideaki decided to make these two very personal projects. Love & Pop is an interesting exercise in obscure film techniques you'll never see anywhere else plus dynamic editing that thrusts you into the story weather you can follow it or not. Shiki Jitsu is the most significant film in existence, adapted from a book written by Ayako Fujitani (Steven Seagal's daughter) AND she also acts the leading role as her own fictional character! On top of that, we have cult film director Shunji Iwai also acting in the lead male role, a big deal because this is the only film he's acted in! There are more things to explain about it but I would be just rambling on about something which could easily just go into its own post. I'll do that later.
*no subtitles
If you're still around then get ready for -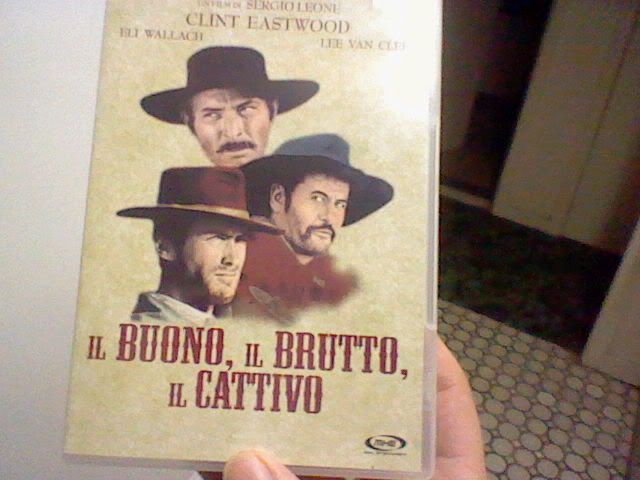 Il Buono, Il Brutto, Il Cattivo
Specially imported from Italy this is the original 168 minute version which Sergio Leone originally intended! This will also feature the underwhelming monoreal soundtrack complete with sound-drops and all the static crackles and pops!! It's all in Italian with no subtitles so you will have complete purist-enjoyment.
And now to take us into the early hours of the morning we will watch -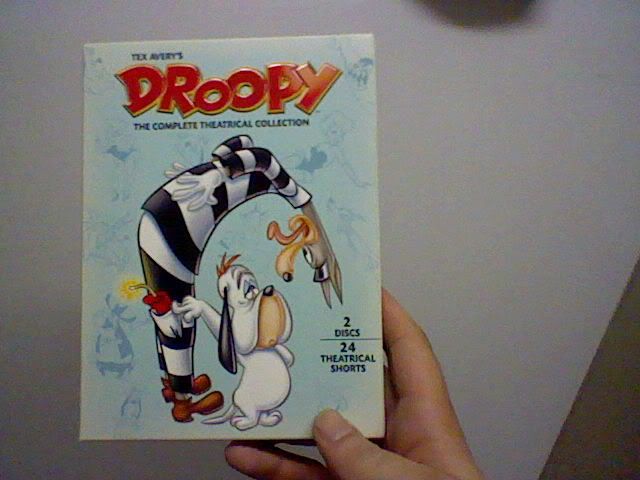 Droopy, the complete theatrical collection
Get ready for non-stop laughing (on the inside) as this specially-imported-from-the-USA 2-disc set of 24 theatrical shorts climaxes all over the screen! After leaving the Warner Brother's studio tired of such bland characters like Bugs Bunny, Daffy Duck or Porky Pig, Tex Avery went to MGM with complete freedom to make fully animated shorts of his own character, Droopy. These are non-stop gag based animations the way Tex Avery imagined cartoons to be. They will be watched in
chronological order in its entirety
so we can count gags being recycled 1, 2, 3 even 4 times! Also, witness the crude racial humour that reflected the times in American society from when these were made! You'll be
dying
of laughter (on the inside)!!
Well that's it. After all that you will be kicked out into the cold grey morning and you'll have to make your own way home because I don't drive a car.